Silicon Valley has been the technological hub of America for quite a while now. Every startup and tech graduate considers it a necessity to be there for the success of their career in Internet Technology (IT). Studies show that students who are able to secure an internship in the relevant field land better jobs than those who do not. Hence, most IT undergrads aspire to pursue an internship in Silicon Valley.
Life in Silicon Valley has its own pros and cons. For instance, greater exposure, better opportunities, better learning and more competition hence growth. However, these benefits come at the cost of greater living expenses, and for companies; employees expect greater salaries, etc. Before you fret yourself over it and for those not sure about moving there. I have worked out a list of places that are nothing short of opportunities and facilities than the much-hyped Silicon Valley.
Austin, Texas
Silicon Valley has long been growing in popularity so did Austin grow as a city. Austin has been famous for a killing music scene. However, there's something else brewing with an aroma so strong that it is attracting a great amount of attention. And that, my dear folks, isn't SXSW, but the growing tech-scene in the city.
The city has one of the lowest unemployment rates, which is ideal for business growth. Venture Capitalists to are always looking for avenues to invest in Texan start-ups. This clearly gives the perfect opportunity for people living in Texas. Austin can help you establish your business by offering lower living and thriving expenses. With 40+ high-speed internet providers to choose from, you can easily run an e-commerce business, execute digital strategies and promote it on global platforms.
If you are the kind of person who would look forward to a BBQ and some live country music after work, then Austin is the place for you!
Seattle, Washington
Seattle has some great natural showers to offer as a replacement for San Francisco's 'infamous' fog. A city located at the west coast of the US. Being a metropolis and the seat of King County, Seattle is brimming with opportunities and facilities that businesses require the most. Tech-job-boom is not a surprise really since tech giants like Amazon and Microsoft already settled here.
Studies also claim that Seattle offers a better percentage of salaries for high-paying jobs as compared to San Francisco. The tech atmosphere, in general, is in a highly favorable state for startups. Success stories, like Moz, are great motivators for people who want to try their luck in this city with relatively low accommodation costs.
Miami, Florida
 
Miami is one of the busiest cities of Florida in terms of tourism and business. Loaded with the Cuban-American community and a fair portion of owner-operated businesses, Miami is developing itself in the start-up scene. It has a budding start-up community. So the best way to get recognized is by starting to show up on the events at communities like
Black Tech Week
Brainfood at The LAB
CIC Miami
Code for Miami
Digital Grass
EcoTech Visions and many more.
Miami's rich culture and diversity attract many start-up enthusiasts and young leaders because the city ensures the right platforms for them. In terms of small businesses, retail stores are like hot cakes.
Las Vegas, Nevada
The first thing that comes to mind after listening to the word Vegas is 'Party, Casinos, and Gambling'. The city saw a great boom in 2012 when Zappos CEO Tony Hsieh injected $350 million. The main intention was encouraging and retaining the startup culture. Although this investment was a success, businesspersons could not retain their establishments for long. Hence, there is still some room left for growth and innovative breakthroughs.
What better combination can there be? Work through the day and party through the night. In order to become a part of the beaming tech community of Vegas, we would suggest that you attend tech meetups including;
Las Vegas SEO
PHP Vegas Meetup
Punch Code
Las Vegas Developers
Las Vegas WordPress Meetup
These are just a few names. Some famous conferences manage to attract participants from all over the world such as CES and DEF CON focusing on the brewing tech scene.
 Houston, Texas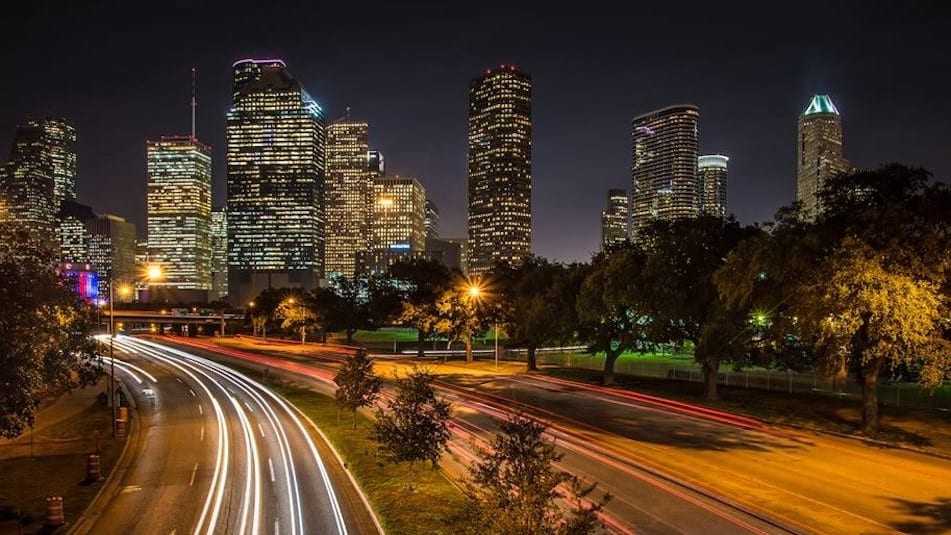 Ensuring a startup's survival is a challenge in Houston, where bigger is better. Houston is now beaming with start-ups focusing on greener initiatives. Earlier known for its oil and gas companies, Houston shifted its focus on more sustainable companies. Therefore, if you have an idea regarding those green and environment-friendly initiatives, then Houston is the safe haven for you.
It has reputable accelerators and incubators, such as Red Labs, Owl Spark, Houston Technology Center (HTC) and Enventure. They make sure to provide you with the right kind of Mentor-ship, Funding, Customers, and Education. Major Annual Events to look forward to are, City of Houston Hackathon, Startup Softball, HATCH Pitch, MEST, 3 Day Startup, Innovation Conference & Showcase for an opportunity to seek inspiration and/or Publicity, avenues for better networking, learning new strategies and more.
Denver, Colorado
So, If you identify yourself and your business as the one, not settling for anything less than the best tech hub in the world, then Denver, Colorado is your place to be! With top-notch facilities and affordable prices, great talent pool, Colorado's tech-startup scene is graded among the top 5 in the coastal region.
With a number of accelerators, incubators and venture funds like Techstars, Foundry Group, Access Ventures, and Boulder Ventures etc., Denver is a great city for foodies and investors. Some of the famous funding groups, incubators and accelerators include:
In short, this is all for now, folks. Conduct in-depth research on your cause and then make the right decision to ensure a thriving start-up! Have something more to add? Share your experiences in the comments below.