Digital Marketing Trends for 2017
What Does the New Year Have In Store?
Each year seems to move at a faster pace, especially when October 1 signals the official opening day of the holiday season. While commerce may capitalize on the looser hold that consumers have on their wallets, digital marketers look to the horizon to see what advances in technology are influencing the marketplace. To help you get a head start for 2017, here are some digital marketing trends (some familiar, some new) to be aware of in the New Year.
#1. Chief Marketing Technologists
The job of chief marketing technologist isn't brand new for 2017, but the influence and the popularity of this position surely is on the rise. Simply put, the CMT is the ultimate combination of two jobs: that of the chief marketing officer (CMO) and the chief information officer (CIO). Businesses are continuing to acknowledge that technology and marketing are closely interconnected, especially with the recent emphasis on data mining and analytics.
"Marketing without technology is quickly being left behind by more sophisticated approaches based on real-time big data, which, when properly analyzed, leads to insights, actions, and a sizable impact on the company's bottom line," explains Bill Carmody, founder and CEO of Trepoint. "Conversely, an IT organization that is not connected to the marketing function is essentially blind to a large majority of the information assets being cultivated and managed by marketing information systems."
#2. Using IoT for Data Collecting
So what is IoT? The term "Internet of Things" has been around for a few years but is becoming more commonplace as marketers and consumers alike are depending on the interconnectivity of devices. Imagine that you are headed to a meeting. Your calendar on your smartphone beeps an alarm and send the address to your car's GPS system, which displays the quickest route to get there all the while sending a text to the client you are meeting to say that you are on the way and here is the attachment of the documents you will be going over. Whew! Now can you imagine how a digital marketer could use this to analyze customer behaviors, habits, and needs? This is 360-degree data to give you full insight as to who your consumer is and provides countless moments for marketing opportunities.
#3. Right Time Marketing Versus Real-Time Marketing
Sometimes buzzwords evolve and this is a case where "real time" is supporting "right time." As long as we have social media, we will have real-time marketing. However, instead of dropping a catchy line on Twitter or orchestrating events to garner attention, marketers are turning to the tried and true staple of data based results. Instead of marketing in real time, they are focusing on when the right time is. "Real-time marketing—with eyes out for opportunities to market and score—has been hot the last few years. Think of Oreo's "Dunking in the Dark" campaign," states Daniel Newman, principal analyst of Futurum Research and CEO of Broadsuite Media Group. "As we now use data to isolate the best moment to connect with consumers, real-time should switch to right-time."
One of the main reasons why real-time marketing is evolving is the expense it takes to support this endeavor. While large companies can pay marketing teams to analyze data, plan events, post several times a day on multiple social media platforms, the average business just can't invest the money or manpower for this process. The accessibility to ready-made data provides the outlet for optimal success.
#4. Live Video Feeds
In 2016 Facebook launched Facebook Live and while it is still in the infancy stage, I'm positive we will see live streaming used more and more. Afterall, "consider that the average viewer is watching about 12 minutes of video a day on Facebook," reports Tubular Insights. "1.8 million videos were natively uploaded to the site in the last 7 days, generating 31.6 billion views."
With so many people already using this platform to watch videos, it is obviously one of the next top trends on the horizon for digital marketers to conquer. While many are unsure how to harness this new medium, just last week I viewed a cooking demonstration presented by Real Simple magazine. Now is the time to think outside the box and get creative! (Imagine if customers used this like Yelp! with video capabilities?)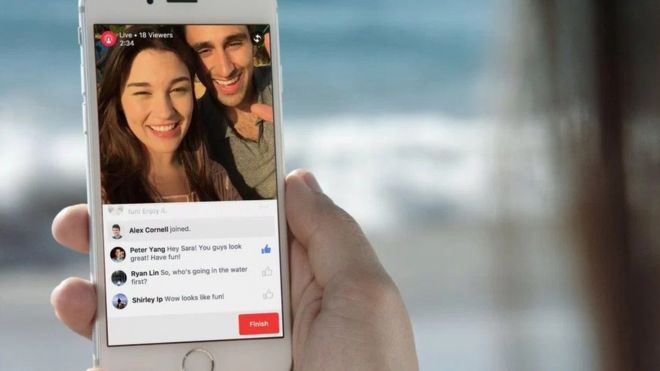 #5. Conversion Rate Optimization (CRO)
CRO isn't something new, but another action and term that has risen out of what digital marketers and businesses are already doing to find how to best reach their customers.
CRO involves segmenting your audience and testing different ads on different platforms to get the highest return. "Conversion rate optimization is an internet marketing strategy where the goal is to increase the percentage of visitors to a website that convert into customers (or take your desired action), "explains Catherine Schutten, content and brand strategist at Vivial. "One of the biggest benefits of conversion rate optimization is generating more leads or sales without investing unnecessary money on 'fluff', such as website traffic that originates in Siberia."
Change can be intimidating and overwhelming, but it can also be exciting and invaluable. In this day and age of vast technology, it is vital for digital marketers to know what options are available to them and how to incorporate the best tools to outshine the competitors in a sea ads, videos, and messaging. Newman summarized our current age of digital marketing perfectly: "Modern enterprises succeed when they adapt to industry and marketplace shifts and incorporate new technology into company culture and regular operations. However, digital transformation isn't only about technology, it's about bringing together the power of technology with a culture that embraces the change that it can lead for the organization."
Image: digital marketing trends – message text on a blackboard with pencils coffee cup and mobile phone
---
Tweak Your Biz is a thought leader global publication and online business community. Today, it is part of the Small Biz Trends stable of websites and receives over 300,000 unique views per month. Would you like to write for us?
An outstanding title can increase tweets, Facebook Likes, and visitor traffic by 50% or more. Generate great titles for your articles and blog posts with the Tweak Your Biz Title Generator.