Social Media Marketing: 6 Corporations That Get It
Social media marketing is one way companies reach out and connect with their customers in an attempt to build brand loyalty and advertise new products. Most companies use at least one of the social networks to try and do this. However, social media is only an effective tool if it's done right. Take a look at these six companies that know how to use social media to its fullest and see how you can do the same in your social media campaigns.
# 1. Blendtec's Creative "Blend It" YouTube Series
Some of the most successful social media campaigns use videos to hype up products and peak customers' interest. Then, businesses hope that customers will share the videos with their friends until the videos go viral. That's exactly what Blendtec did with its "Blend It" series on YouTube. George Write, the marketing director of Blendtec, created a series of videos where different objects were put in a blender to see what would happen.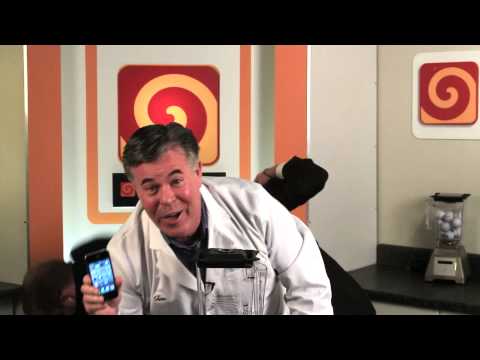 Blendtec stated that the YouTube videos resulted in "five-fold increased sales." You can try creating YouTube videos to spread the word about your business, too, but it's hard to get them to go viral. You need to be entertaining, original, and have a bit of luck.
# 2. Jonathan Schwartz's Blog for Sun Microsystems
As you may already know, online marketing extends well beyond Facebook and Twitter. Some companies also reach out to potential customers through blogs. One company that successfully did this was Sun Mocrosystems. Back in 2006, John Schwartz, the CEO, received over 400,000 hits in one month on his blog.
The blog helped Sun microsystems develop strong trust relationships with customers because of the CEO's transparency. The blog also allowed all comments to filter through — positive and negative — to show that the company embraces honesty and the desire to improve. Note: While on the surface, blogs might not technically be "social media," platforms like WordPress.com (as opposed to WordPress.org) have built-in options for following and sharing each other's content.
# 3. Zappos Uses Twitter to Bring Its Company to Life
Twitter isn't usually associated with company social media marketing campaigns, but this microblogging site can be beneficial for sales if it's done right.
One company that has had success with Twitter is Zappos, an online shoe retailer. They encourage their employees to post on Twitter and then all of the streams are fed to the company website. The Twitter posts typically feature fun and witty facts about the brand and company. The CEO of the company really lets his personality show through on his Twitter account, and this helps achieve brand loyalty.
# 4. Graco's Flickr Account Fosters a Community Around the Brand
Graco manufactures and sells baby accessories, such as strollers and car seats. Their successful social media marketing campaign involves collecting pictures of customers using Graco products and then displaying them on their Flickr account to humanize the company.
The Graco Flickr account is then heavily publicized on their company blog. The goal is to get others to share the photos and create a community around Graco product reviews on Flickr. Graco offers incentives to customers that are willing to submit pictures.
# 5. T-Mobile Runs Beautiful Adverts on Their Facebook Page
One company that really embraces social media marketing is T-Mobile. They drive a lot of attention to their products with Facebook.
One of their most successful campaigns was their advert on Facebook called, "The Great Dress Debate." Of course T-Mobile doesn't only use social media to promote their products; they also use it as a hiring platform and as a research tool to get opinions from customers. Facebook has been used to promote everything from the T-Mobile Nokia Lumia 925 to their unlocked phones and SIM card plans.
# 6. Starbucks Collects Customer Opinions with Social Media
Starbucks has an impressive 35 million likes on Facebook and 2 million followers on Twitter. And, they accomplished this in only a few short years.
Starbucks mainly uses social media to engage with customers through questions and answers, but they also have several contests where people can vote on new Starbucks products. Starbucks fosters a sense of community and collaboration on Facebook and Twitter, which drives their high follower rates. They know how to do social media right.
These are just a few examples of companies that have successfully used social media to build customer trust and increase sales. 80 percent of the top 100 fortune companies use social media to engage with their customers and you should, too. What do you think the best social media marketing campaigns involve? Leave a comment.
Did you like this article?  
Please share it with your network, we'd really appreciate it! 
Would you like to write for Tweak Your Biz? Or sign up for our RSS?
An outstanding title can increase tweets, Facebook Likes, and visitor traffic by 50% or more. Generate great titles for your articles and blog posts with the Tweak Your Biz Title Generator.
Connect with Tweak Your Biz on: