Another Opportunity I Missed On Facebook
Facebook is growing at a phenomenal rate and now with over 1.7 million Irish Facebookers it's become a busy place. There has been a massive increase in the number of business pages. I very often click the Like button spontaneously and never return to that page. I have "Liked" 203 pages and hand on heart I can only recall 25 or so.  My news feed has become a busy place and very often I find myself missing valuable news on Facebook. Oh… how I sometimes wish I could to go back to the days of 11 friends and no "Likes" at least I was able to manage and read my news feed. We also know that our news feed only shows us some of our friends and" Likes" updates.  So who knows what we are missing?
So how can we stay on top of things?
Well, one possible answer is Facebook Lists. Now credit where credits due. I knew you could create lists on Facebook, but it was only after a conversation with Amanada Web of Spiderworking.com that I realised the real value of Facebook Lists. Thanks Amanda. Now I have lists saved by subject matter, so every day I can check the news feed of all my career related friends and pages for new Career and Job news. Or have a quick look at what is going on with my old college pals. All with no clutter and no distractions.
Here is a quick video on why you should bother with Facebook lists and how to set them up: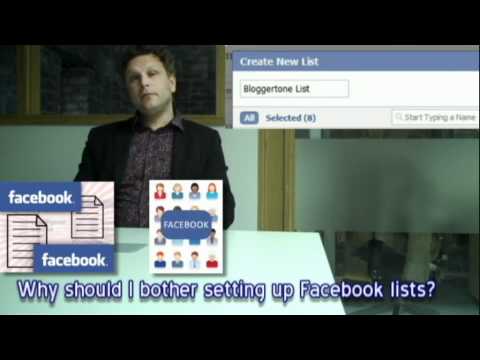 What are your thoughts? Do you have any other tips for staying on top of your Facebook News Feed?