#TYBCommunity Round-Up: A Day In The Life Of Richard Branson & More
A day in the life of Richard Branson, surfing the information age, retail trends, social media burnout, Email marketing tools, competitor keywords, smart bloggers, guest blogging and places to promote your blog. This is our community news round-up where we share information from the blogs and other sources we follow. Read on to find out how you can contribute and help make these updates even better.
Marketing
32 Places to Promote Your Blog Posts for More Readers – It's easy to start a blog, but a lot more difficult to make it a success. One of the important tasks involved in doing so is active promotions and marketing. Itamal.com
55 Email Marketing Tools For Small Businesses To Use – To some, the idea of email marketing may be past its prime. But nothing could be further from the truth. Smallbiztrends.com
Guest Blogging Benefits: 5 Reasons Why You Should Start Today –  Guest blogging as a great way of promoting your websit. Here are 5 reasons why you should start today. Workreadplay.com
Finding the Keywords Your Competitors Use – It's important when analyzing keywords that you know which keywords your competitors use. Entrepreneur.com
Technology
Can Startups Surf The Huge Information Tidal Wave? –  A tidal wave of valuable data is surging from the Internet and connected devices today. What can you do to help your business thrive under these new and challenging conditions? Startupprofessionals.com
Management
Want to Know What a Day is Like in Richard Branson's Life? – This follow-around video gives you a glimpse of Richard's business life. Bizepic.com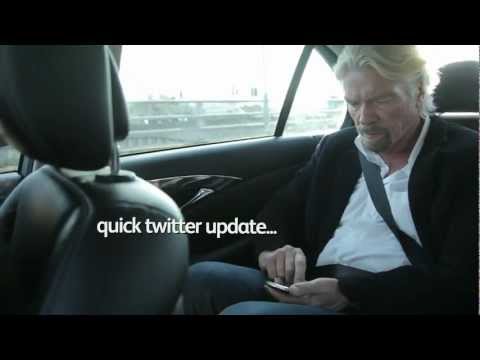 Smart Ways to Beat Social Media Burnout – If you're seeking to grow an audience, stepping away isn't always an option. So, how do you beat social media burnout? Rebekahradice.com
Five Trendsetting Retail Markets to Watch Out For – Retailers are looking at trends that will dictate the market. Here are the top trendsetting markets that will dominate the retailing sphere in 2014. Smbceo.com
Growth
25 Top Blogs To Help You Become A Smarter Blogger – Want to become a smarter blogger? Fabrizio Van Marciano shares a list of the top 25 blogs that he's been following for the last 4 years. Magnet4blogging.net
Sales
7 Signs Your Sales Training Needs a Revamp – Here are seven signs you need to re-evaluate your training and development programs for your sales force to appeal to the next generation professional. Chamberofcommerce.com
Help us to make future editions of our community roundups even better. Contact us on Facebook, Twitter or Google+. Use the hashtag #TYBCommunity and let us know about your suggestions for posts to include. Or submit your article on BizSugar, the community we visit regularly to find the newest and most authentic small business voices.
Images: "Community News typed onto a scrap of lined paper and pinned to a cork notice board/ Shutterstock.com"
__________________________________________________________________________________
Connect with Tweak Your Biz:
Would you like to write for Tweak Your Biz?
Tweak Your Biz is an international, business advice community and online publication. Today it is read by over 140,000 business people each month (unique visitors, Google Analytics, December, 2013). See our review of 2013 for more information. 
An outstanding title can increase tweets, Facebook Likes, and visitor traffic by 50% or more. Generate great titles for your articles and blog posts with the Tweak Your Biz Title Generator.