#TYBCommunity Round-Up: Google Plus Tips, Facebook Redesign & More
Google+ tips, mobile marketing, Facebook page redesign, how to get more customers and a fantastic TedTalk from Commander Chris Hadfield plus lots more. This is our community news round-up where we share information from the blogs and other sources we follow. Read on to find out how you can contribute and help make these updates even better.
Marketing
The Secrets of Creating A Killer Blog Post [INFOGRAPHIC] – Your blog won't survive if the content isn't quality. Take a look at these tips from whoishostingthis.com and refine your approach in the art of blogging. GetBusy Media
7 Google+ Tips to Create Maximum Engagement – Google+ engagement. Everyone wants it, but few know how to create it. While it may feel elusive, creating a vibrant and interactive Google+ community is possible.  Rebekah Radice
How Mobile is Changing Everything For Marketers – Not only have mobile devices surpassed desktop computers in usage by consumers, many people use more than one device at a time. What does this mean for your business? Global Copywriters
How to Find Twitter Followers by Location – With millions of users Twitter has become a marketing channel that simply cannot be ignored. Rumbling Lankan
Facebook Page Redesign : What Does this Mean For Your Facebook Page – Facebook is at it again! More changes coming with a new newsfeed design and now the announcement of the Facebook page redesign. Virtual Office Worx
Sales
3 Ecommerce Trends For 2014 That You Need To Know – As an ecommerce developer, you're going to need to keep up with new trends in order for you to keep up with the competition and get ahead. Merchant Business Academy
7 Ways To Get More Customers – Across the Board – There are seven simple steps that can help every business owner make their store desirable. Across the Board / PayLane
Finance
Why You May Have Waited Too Long to Talk to Your Accountant – If you've waited until tax time to talk to your accountant, you may have waited too long. Small Business Trends
Management
5 Tips for Picking the Perfect Partner – Choosing business partners is not easy. If they are going to be with you in the long haul, you need to make sure they are a great fit. Entrepreneur
Chris Hadfield: What I learned from going blind in space – Retired colonel Chris Hadfield paints a vivid portrait of how to be prepared for the worst in space (and life) — and it starts with walking into a spider's web. Watch for a special space-y performance. TED Talks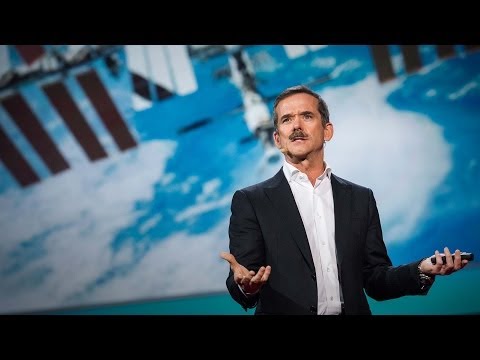 Help us to make future editions of our community roundups even better. Contact us on Facebook, Twitter or Google+. Use the hashtag #TYBCommunity and let us know about your suggestions for posts to include. Or submit your article on BizSugar, the community we visit regularly to find the newest and most authentic small business voices.
Images: "Community News typed onto a scrap of lined paper and pinned to a cork notice board/ Shutterstock.com"
__________________________________________________________________________________
Connect with Tweak Your Biz:
Would you like to write for Tweak Your Biz?
Tweak Your Biz is an international, business advice community and online publication. Today it is read by over 140,000 business people each month (unique visitors, Google Analytics, December, 2013). See our review of 2013 for more information. 
An outstanding title can increase tweets, Facebook Likes, and visitor traffic by 50% or more. Generate great titles for your articles and blog posts with the Tweak Your Biz Title Generator.
Want to get your business featured on Tweak Your Biz? Check out #TYBspotlight.