#TYBCommunity: The 10 Most Innovative Businessmen Of All Time & More
The 10 most innovative businessmen of all time and more. Welcome to our community news roundup where we share information from the blogs and other sources we follow. Read below to find out how you can contribute and help make these updates even better.
Marketing
Best Tips for Marketing to Millennials – Over 80 million people were born between 1982 and 1993, which makes them a very large consumer market. You will need to understand how to relate to this demographic if you plan to sell products to them. Bizpenguin.com
More Google SEO Changes Are Coming… Nope, They're Here. Here's What You Need To Know – Some brand new (and some not so brand new but "it's time to pay attention") things when it comes to SEO. Websearchsocial.com
Facebook Video Ads: Everything you Need to Know – Facebook video ads are here but should you be interested? Find out about the new Facebook video ads, what they'll look like and how much they'll cost. Wishpond.com
How Often Should You Update Your Business Blog? – There is always one question asked when it comes  to blogging for business: how often should you be blogging? Marilynthompsonsolutions.com
Global
The 10 Most Innovative Businessmen Of All Time – Thomas Edison, Steve Jobs, Richard Branson are just a few who did not just start a company but created an entire industry. Sourcepep.com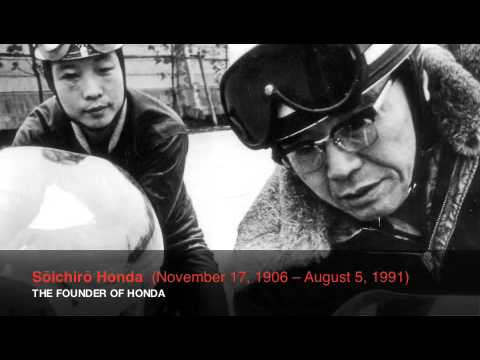 Businesses Are People, Too: How To Humanize Business Online – Human nature dictates that people prefer to do business with people rather than logos. So, how can you humanize business and maximize your social results? Uklinkology.co.uk
Growth
8 Tips To Boost Your Happiness – Being happy is important for both your personal and business life. These 8 tips can boost your happiness. Janesheeba.com
Sales
3 Lessons In Customer Service From the Airline Industry – The airline industry is infamous for its customer service. Here's what happened in 2013. Shanebarker.com
Poor Performers Probably Don't Know – Addressing performance issues is always tough.  Many managers are uncomfortable discussing poor performance issues with poor performers. Partnersinexcellenceblog.com
Management
Top 20 Differences between Managers and Leaders – Both management and leadership are crucial in any organization and in any attempt to achieve a common goal. Entreb.com
Help us to make future editions of our community roundups even better. Contact us on Facebook, Twitter or Google+. Use the hashtag #TYBCommunity and let us know about your suggestions for posts to include. Or submit your article on BizSugar, the community we visit regularly to find the newest and most authentic small business voices.
Images: "Community News typed onto a scrap of lined paper and pinned to a cork notice board/ Shutterstock.com"
__________________________________________________________________________________
Connect with Tweak Your Biz:
Would you like to write for Tweak Your Biz?
Tweak Your Biz is an international, business advice community and online publication. Today it is read by over 140,000 business people each month (unique visitors, Google Analytics, December, 2013). See our review of 2013 for more information. 
An outstanding title can increase tweets, Facebook Likes, and visitor traffic by 50% or more. Generate great titles for your articles and blog posts with the Tweak Your Biz Title Generator.
Want to get your business featured on Tweak Your Biz? Check out #TYBspotlight.